You pour hours into crafting incredibly valuable content.And it goes something like this:You've got a great idea. You're passionate about the topic. And you've done your research.But when you hit publish, you're met with deafening silence.Your audience isn't clicking, reading, or sharing.You're left staring at the screen, wondering where you went wrong...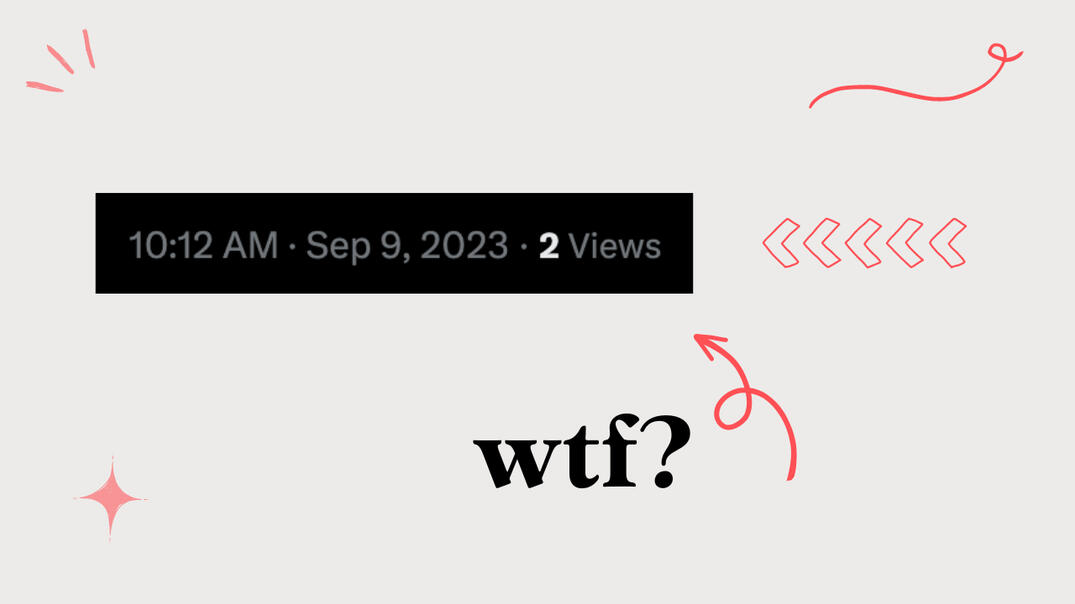 Thing Is, It's Not Your Fault
The world of content creation has become insanely competitive.Audiences are inundated with a flood of content every day, and capturing their attention has become a herculean task.None of this is your fault.You're not alone in this struggle, and it's not a reflection of your ideas or your passion.
The Bitter Reality of Unseen Content
Think back to when you wrote a piece you were particularly proud of.You had poured your heart into it, and you were excited to share it with the world.But instead of the engagement you were hoping for, your content barely made a ripple.The hours you invested felt wasted, your enthusiasm deflated, and you were left questioning your abilities as a writer.
When Your Content Pops Off The Page
Now, picture a different scenario. Imagine hitting publish on a piece of content and immediately seeing likes, shares, and positive comments flooding in.Your audience is not only reading your content but also actively engaging with it. They're sharing it in their networks, sparking discussions, and looking forward to your next piece.This is not just a dream—it's a reality that's within your reach.
MYTH: "Good Content Naturally Gets Attention"
It's sad, but in today's digital landscape, great content still gets lost in the noise if it doesn't have a strong hook to reel readers in.It's not enough to have valuable insights or a unique perspective—you need to capture your audience's attention from the first line.But here's the good news. Writing captivating hooks is a skill that you can learn.And with the right guidance, you can master it. 👇
Introducing the Hooked on Writing Hooks Course
It doesn't have to be so hard to get eyes on your content.And I want to help.Introducing the Hooked on Writing Hooks Course - the only training you need to write hooks that reel readers in, and turn your ideas into content that actually gets consumed.Join the 499+ professionals who have already taken advantage of this amazing resource..
Why I Created This Course
As a professional editor and writer, I've always had a passion for great content. And it kind of sickens me how bad the state of content is these days.Superficial, valueless content seems to be winning. Sometimes it seems you can't get visibility unless you resort to copycat content, clickbait, or downright lies.I want to help change that.Over the years, I've edited over 3 million words and helped hundreds of creators find their voice, format their ideas, and turn their writing into an asset.I noticed a common struggle among creators because I'm one of them: even with great ideas we struggle to capture our audience's attention.
I realized that the problem wasn't our ideas or our passion, but our hooks—the initial lines that reel readers in.
And so, I decided to create a solution. I poured in all my knowledge, experience, and proven techniques into the course before you: Hooked on Writing Hooks.But questions kept pouring in, particularly about AI and how to use it to help the process.That's why I partnered with AI expert Rob Lennon to supercharge this course with AI prompt engineering.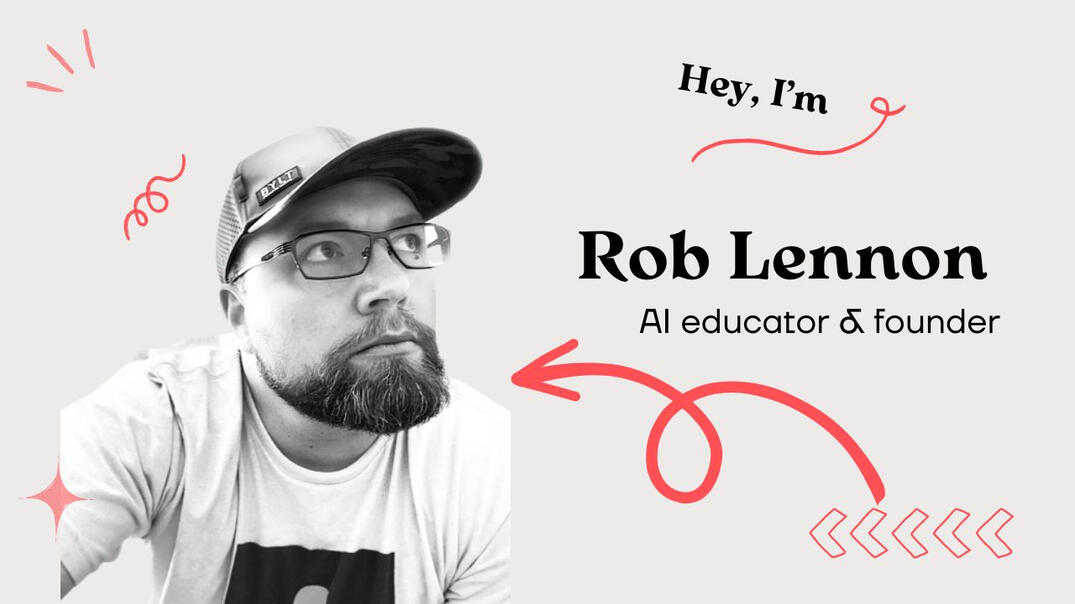 Rob has published 47 books and novellas on Amazon, and his AI Content Reactor course has 2,000+ students (one of the most well-respected AI content courses on the internet). And he's brought the same level of writing and AI wizardry here.Together, we're committed to helping you overcome your writing challenges and create content that not only gets read but also creates true value for your audience.So you can get results like this: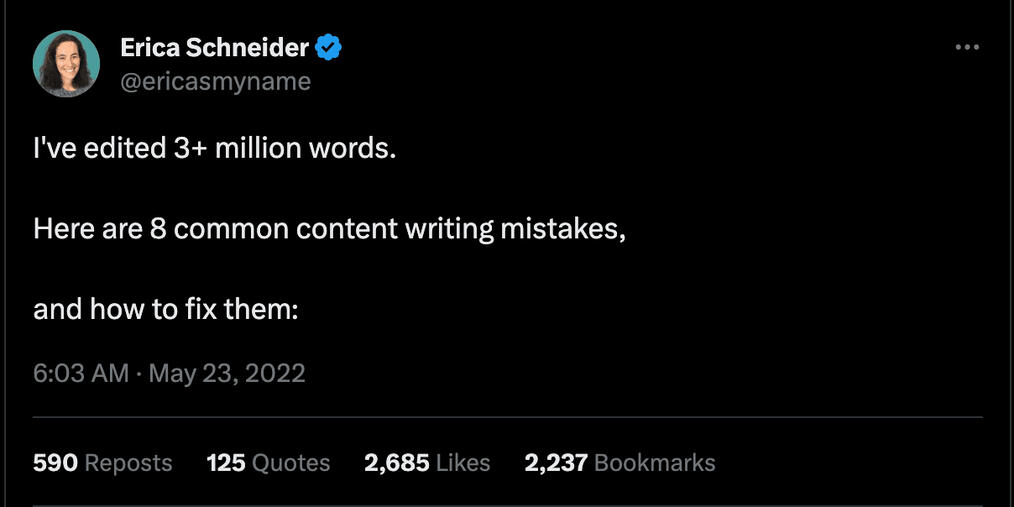 And if you really strike a nerve, even like this...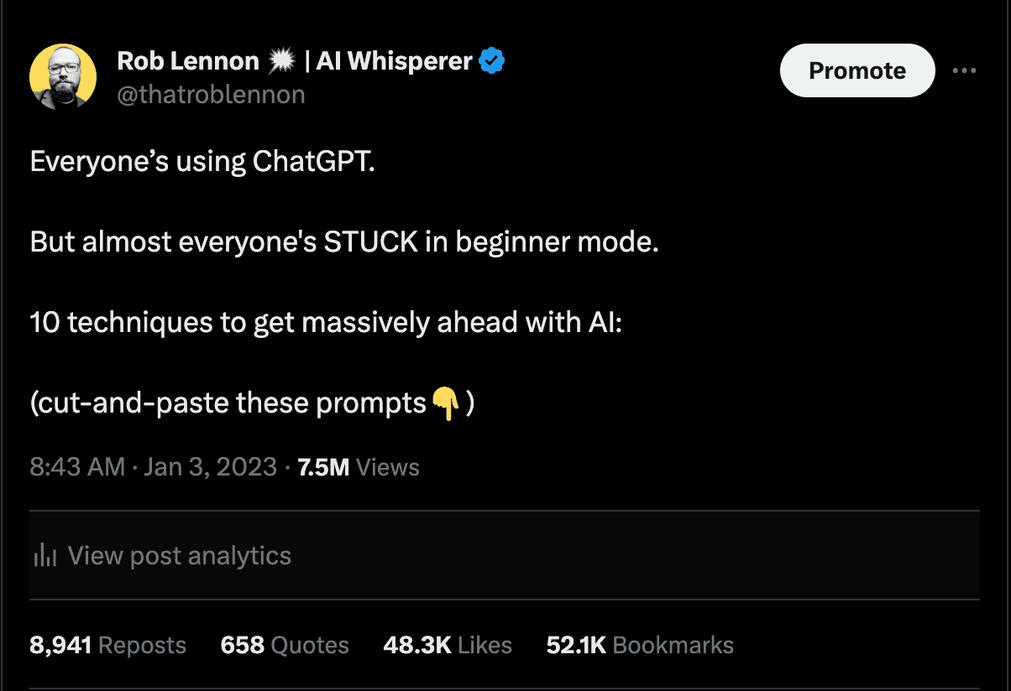 What People Are Saying
While this bundle is new, it was inspired by my popular Book of Hooks ebook. Here's what some of our students had to say about that:
"In case anyone is on the fence about it, Erica's tips on how to write hooks helped me gain 100,000 followers in 10 months. Her advice actually works."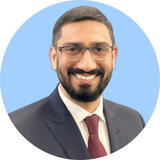 — Mushtaq Bilal
"After 160 days of writing, I had a thread that took off. I used the advice I learned form you and am so excited for a win! I finally feel like I can imagine a path forward."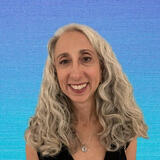 — Pam Rubin
"I just noticed that all of my best performing posts start with a hook I lifted verbatim from Erica Schneider's Book of Hooks. So, if you're trying to do more with LinkedIn, go get yourself a copy."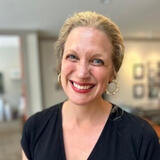 — Rosanna Campbell
What's Inside the Hooked on Writing Hooks Course?
What you'll get:
Hook Magic - The proven 4-part formula for writing attention-grabbing headlines optimized for every audience

Specific Hook Secrets - How to make your openings pop without resorting to clickbait BS

The Hook Power Triangle - The only 3 frameworks you need to master hook writing

Story Starters - 3 more frameworks for crafting irresistible story hooks

Hook Diagnosis Made Easy - How to fix bad openings by pinpointing subtle issues and spotting red flags

The 10 Must-Know Content Formats - Breakdowns of listicles, stories, advice columns, teardowns, and more
All this will teach you everything you need to know to write eye-sizzling hooks. (Eww 👀)
Free Bonus #1
Sometimes it helps to see the principles in action.That's why Hooked on Writing Hooks also comes with a BONUS Hundred Hook Swipefile:
X/Twitter Hook Goldmine: Ethically hijack curiosity on X with proven openings - inspiration for when your creative juices aren't flowing

LinkedIn Hook Vault: Stand out in the feed and spark engagement, even if you're feeling boring
More isn't always better, which is why this swipe file only features the 100 best attention-grabbing hooks from my personal library. (Everything is categorized for easy inspiration.)But I've also got another special free bonus cooked up for you.
Free Bonus #2
When you join Hooked on Writing Hooks today, you'll get free access to my just-announced partnership with renowned AI expert Rob Lennon ("AI Whisperer").
Together, we've created Hooked on Writing Hooks with AI - a power-pack of AI-powered writing assistants for boosting ideation, streamlining workflows, and optimizing content.Here's what you'll get:
Hook Meister AI - A set of AI hook idea generators that work off your niche, audience, and what they care about most

Auto-Checklist AI Content Editor - The AI-powered 6-part checklist for diagnosing vague, wordy, or uninspiring writing - and transforming it into legitimate attention-grabbing gold

The Content Shapeshifter - An AI megaprompt that turns a single concept into a set of unique ideas - perfect for staying on topic without sounding repetitive

How to Edit Machine Hooks into Masterpieces - A hands-on tutorial where we (Erica and Rob) walk through how to workshop AI-written hooks and apply human nuance, empathy, and wit

AI Voice & Style Guide Builder - How to prompt AI to more closely match your brand voice when writing hooks (or anything else) by using a unique "writeprint"
Hooked on Writing Hooks with AI takes all of the frameworks in the course and supercharges them with artificial intelligence. We give you all the techniques and prompts to streamline the process with AI — without sacrificing your unique point of view.Now you can create hooks, drafts, and posts 10x faster without any creative blocks or burnout.This is an exclusive partnership you won't find anywhere else. Don't miss out on unlocking the power of AI to maximize your writing potential.
Free Bonus #3 (NEW!)
1-Hour Hook Deconstruction Masterclass
Rob and I go through my LinkedIn and 𝕏 (Twitter) bookmarks and deconstruct what hooks work well, what hooks fall short, and why.This is a hands-on workshop you won't want to miss.
And reminder, this bundle is a limited release, so don't wait too long.Doors are closed. We're updating and improving the course and it'll re-open in 2024.
This Limited Time Bundle Includes:
The Hooked on Writing Hooks Course ($197 Value)
Hook Magic

Specific Hook Secrets

The Hook Power Triangle

3 Story Starters Frameworks

Hook Diagnosis Made Easy

10 Must-Know Content Formats

FREE BONUS 1-Hour Hook Deconstruction Masterclass ($50 value)
The Hundred Hook Swipefile (FREE - $50 value)
X/Twitter Hook Goldmine

LinkedIn Hook Vault
Hooked on Writing Hooks with AI (FREE - $150 value)
Hook Meister AI

Hook Helper Prompt

The Content Shapeshifter Prompt

From AI to A+: How to Edit Machine Hooks into Masterpieces Video

AI Voice & Style Guide Builder
Total Investment:
$397 $147
More of what people are saying
The Guaranteed to Hook Guarantee
We're so confident in the transformative power of the Hooked on Writing Hooks course that we're offering an unbeatable guarantee.If you don't find value in the course, if you don't feel your writing skills improving, or if you simply feel this is not for you, you can request a full refund within 30 days of purchase.That's right, a complete money-back guarantee. We want you to feel completely at ease with your investment.Because we believe in this course, and we believe in you.
Your FAQs Answered
You may have a few questions or concerns before you decide to join us. Answers to some of the most common queries are below:
Q: I'm not a professional writer. Is this course for me?
A: Absolutely. The course is designed for anyone who wants to improve their writing skills, regardless of their current level or professional background. The techniques we teach are universally applicable and easy to grasp.
Q: Can I expense this?
A: Often, yes. If you write social posts for your business OR your presence as an influencer helps drive interest in your company, your employer wants your time spent on content to be worth it.Many organizations are also happy to invest in helping you acquire new skills, even if they aren't directly related to your duties. (It's a great way to show initiative.)Here's a template you can use to ask your boss to pay for the course:
Subject: expense request (time sensitive)Hi [Boss],Just came across this course Hooked on Writing Hooks that I think could help us.It teaches techniques that transform your writing from overlooked to irresistible. The gist is how it's a big waste of time to post on social media if people just skim past and don't read your posts. This resource teaches how to write scroll stoppers. Takes under 2 hours.The course's instructor is Erica Schnieder (content expert and editor of 3+ million words). She brought in Rob Lennon (AI educator & speaker) as a bonus, so the bundle not only teaches writing frameworks, but it also shows how to use AI to streamline the process and gives away all the ChatGPT prompts.The full bundle is worth $347, but it's on sale for $147 which seems like great value. Access closes on Sep 18th which is coming fast.Would you approve me expensing this cost? I'm happy to share my learnings with the wider team once I complete the course.Let me know if you need any other details! I'm excited about leveling up my skills.Thanks,
[Your name]
Q: I'm already a good writer. What can I gain from this course?
A: Even experienced writers can benefit from learning new techniques and approaches. Plus, the AI-powered tools provide a unique angle that can significantly speed up your content creation process.
Q: Erica, this page is kinda salesy. WTF?
A: Rob made me do it 😂. No, honestly, I'm proud of this page because I'm in love with the resource we've created. Many other less valuable resources have great copywriting. I'm convinced this bundle will change lives and I owe it to you to be as persuasive as anyone else out there.
Q: How long do I have access to the course material?
A: You get lifetime access to all the course materials. Plus, you can learn at your own pace, as there are no deadlines to complete the course.
Q: What if I don't see any improvement in my writing?
A: If you diligently apply the techniques taught in the course and still don't see any improvement, simply reach out to us within 30 days of purchase for a full refund.
Q: Is this really a limited time offer?
A: Yes. This course is only available 3-4 times a year. Doors close on this edition on Monday, November 27 ("Cyber Monday").
The Hooked on Writing Hooks Bundle is Perfect For You If...
When you look in the mirror:
You're a content creator or content marketer struggling to engage your social audience.

You want to learn how to write compelling hooks that capture attention.

You're interested in using the power of AI to supercharge your writing.

You're ready to transform your content from bland to irresistible.

You're committed to investing in your skills and growing as a content creator.
Now, It's Your Turn
By now, you know that the Hooked on Writing Hooks course is the key to transforming your content writing.You've seen how it can help you create compelling hooks, leverage the power of AI, and engage your audience like never before.The only question left is: Are you ready to take the leap?
Consider the risks of not taking this course: you could continue to struggle with your writing, spend countless hours on content that doesn't engage your audience, and miss out on potential opportunities because your content doesn't stand out.The cost of these missed opportunities far outweighs the investment in this course.Plus, with our full money-back guarantee, you can join risk-free.
Take the Hooked on Writing Hooks Challenge
Here's a challenge: commit to using the techniques, examples, and prompts in the Hooked on Writing Hooks Bundle for just one month.In that time, write a few pieces of content using these frameworks and watch as they draw in unusually high engagement from your audience.We're confident that you'll see a difference. And if for any reason you don't, you're covered by our 30-day money-back guarantee.
Doors are closed but will open again in 2024 ⚡
Start writing scroll-stopping hooks with the Hooked on Writing Hooks Bundle:
Hooked on Writing Hooks Course ($197 value) — Hook Magic, Specific Hook Secrets, The Hook Power Triangle, 3 Story Starters Frameworks, Hook Diagnosis Made Easy, 10 Must-Know Content Formats, Bonus Hook Deconstruction Masterclass

Hundred Hooks Swipefile ($50 value FREE) — X/Twitter Hook Goldmine, LinkedIn Hook Vault

Hooked on Writing Hooks with AI ($150 value FREE) — Hook Meister AI, Hook Helper Prompt, The Content Shapeshifter Prompt, How to Edit Machine Hooks into Masterpieces Video, AI Voice & Style Guide Builder

The Guaranteed to Hook Guarantee (TRY RISK FREE)
For a total Investment of only...
$397 $147
Purchasing power parity available in many countries. If eligible, see the top of this page.
© 2023. All rights reserved.
Welcome to Hooked on Writing Hooks!
Within 30-60 seconds, you should receive a couple of emails from Wisdom Hub granting you access to the course.If you get 2 emails, do the one to set a password FIRST.If you get no emails, check your spam folder (it's a new sending domain, sorry).And thank you so much for your support. Truly.By investing in your skills and growth through the course bundle, we're able to take care of the people we love.You're a rock star 🙏. See you inside!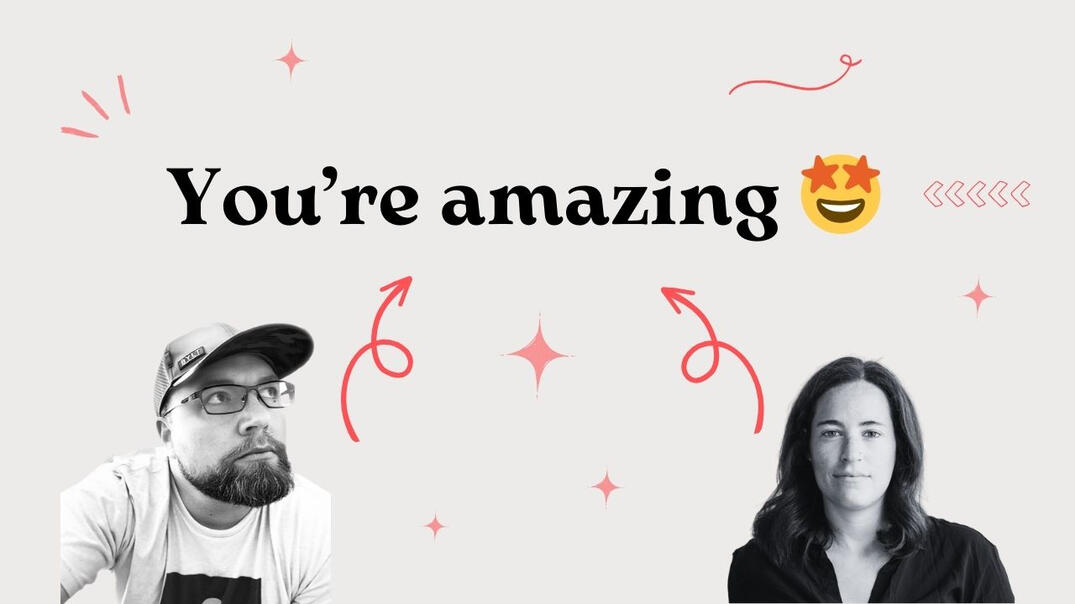 Waitlist: Hooked on Writing Hooks
The course bundle, the swipefile, the AI prompts and chatbots...
It's all on pause right now. We're making it bigger and better than ever.
To make sure you know when the course re-opens, sign up here. 👇
To get notified, you are also signing up to get free knowledge drops in your inbox in the form of newsletters by Erica and/or Rob.We deeply respect your privacy. Unsubscribe at any time.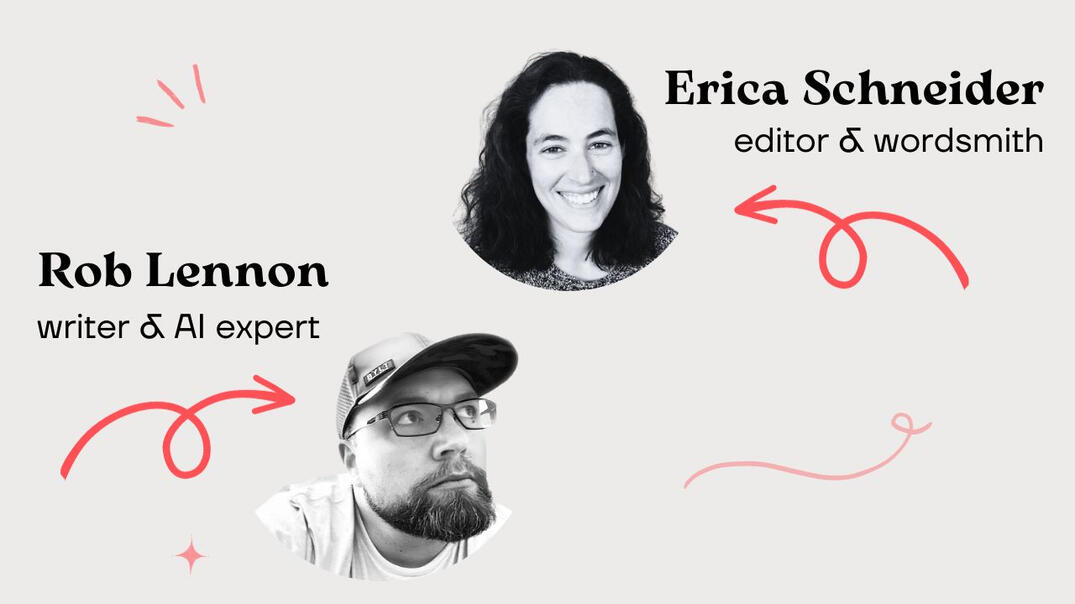 Waitlist: Hooked on Writing Hooks
You're on the list!